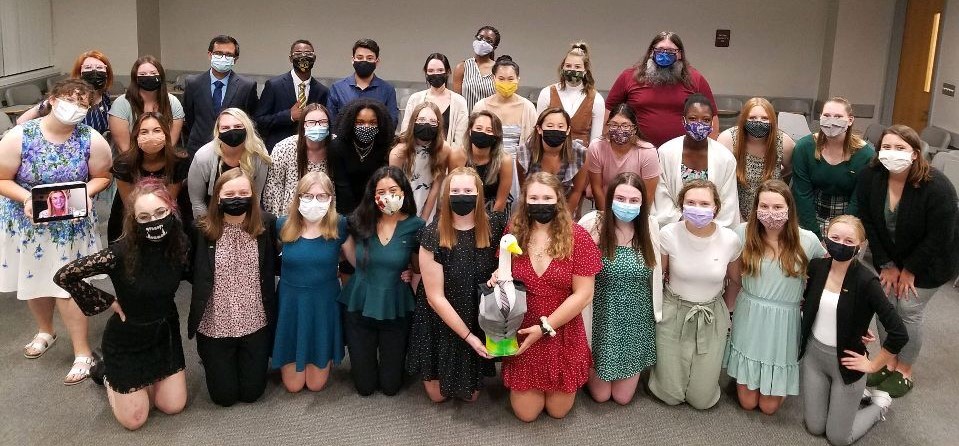 Phi Sigma Pi is recruiting achievers that are passionate about developing as leaders and improving humanity through scholarship, leadership and fellowship. Does that sound like you? You're invited to meet our Members and learn about the process of joining Phi Sigma Pi at one of our upcoming events!
Anabel Arana, Recruitment Advisor,  aa284s@missouristate.edu
Hello! my name is Anabel. I am a Senior this year, graduating next Spring with an Early Childhood Education Degree. I join Phi Sigma Pi because it has many opportunities for self-development and leadership. In addition, I have created incredible bonds with the other Members and found a spot to call home on campus. My favorite event is Street Cleaning. This is held by our Philanthropy committee. I love this event because we support our environment and people around the street thank us for helping the community- and that warms my heart. I hope you come to meet our outstanding Members and learn about us. And in the future, be able to call us your family!!