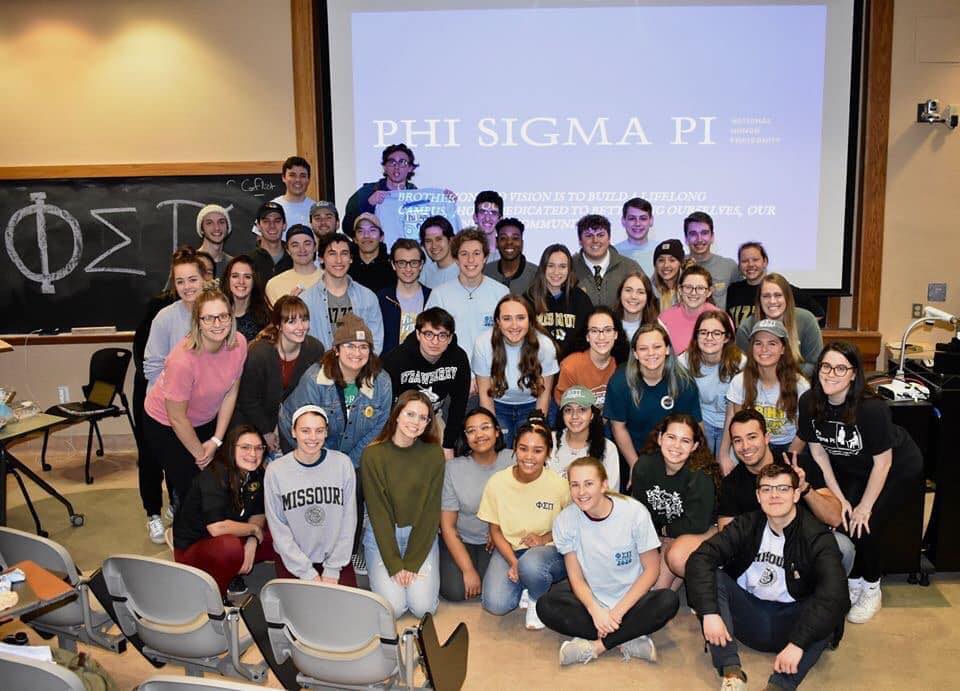 Phi Sigma Pi is recruiting achievers that are passionate about developing as leaders and improving humanity through scholarship, leadership and fellowship. 
 

Cameron McMains, Recruitment Advisor, cmcmains@mail.missouri.edu
Samuel Huskey, Recruitment Advisor, schtdx@umsystem.edu

Cameron is a 6th year from Tulsa, OK, finishing dual degrees in Economics and Statistics. Sam is a 6th year from DeSoto, MO, finishing a degree in Agricultural Business Management. We are both transfer students who found an immediate family and home on campus through PSP. We've met some of our best friends through the Chapter and made life-long memories with them. Cameron loves our stream cleanups, they're a great way to bond with the Chapter and help the environment. Sam's favorite event is Induction each semester, it's a great feeling seeing a new generation of Members becoming a part of the Chapter.

We hope you will attend our Recruitment to enjoy making friends while participating in ridiculous and fun events, in hopes to find a welcoming and open group on campus!