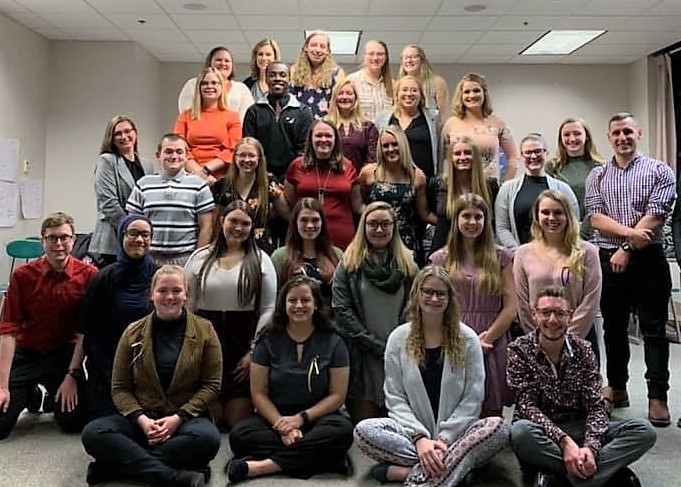 Phi Sigma Pi is recruiting achievers that are passionate about developing as leaders and improving humanity through scholarship, leadership and fellowship. Does that sound like you? You're invited to meet our Members and learn about the process of joining Phi Sigma Pi at one of our upcoming events! Want to learn more? Check out the Theta Chapter webpage.
Ally Cole, Initiate Advisor, coleae25@mansfield.edu
I'm a senior forensic chemistry major with a minor in criminal justice. My hometown is Lansdale, PA. Phi Sigma Pi has given me a family that I can always turn to when you need a little extra support. My favorite Chapter event is Big/Little because that's when you can really see the Initiates become a part of the Chapter and welcome them into the family lines. I hope you will attend our Recruitment events to put yourself out there and to see how much our Chapter can really support you and help you grow.