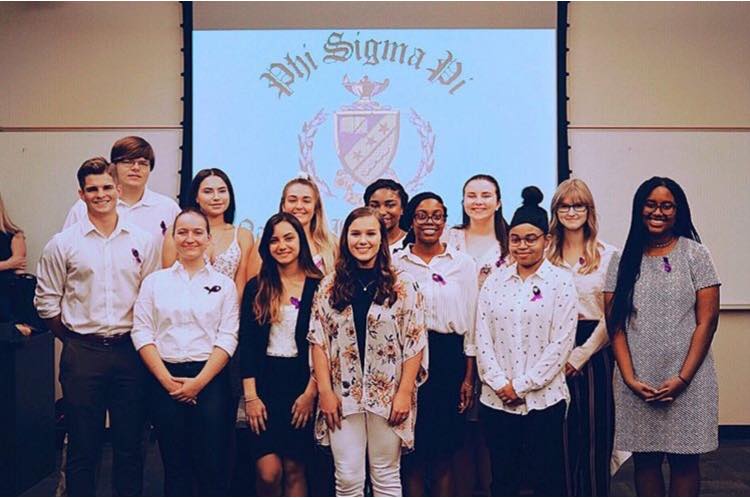 Phi Sigma Pi is recruiting achievers that are passionate about developing as leaders and improving humanity through scholarship, leadership and fellowship. Does that sound like you? You're invited to meet our Members and learn about the process of joining Phi Sigma Pi at one of our upcoming events!
Julia Marvel, Recruitment Advisor, ksupspepnurecruitmentadvisor@gmail.com
I've now lived in GA for over 10 years, but I grew up in a small town in New Jersey. Thankfully, my life has lead me to find a home at KSU where I study both Business and Psychology. I graduate this year, but I'm so thankful to have the opportunity to hold this position for our Epsilon Nu, and hopefully share my experiences with my fellow students at KSU. Phi Sigma Pi has offered me the opportunity to be involved in my community, hold leadership positions, network with fellow students, and most of all meet lifelong friends. My favorite Chapter event was our Phi Sigma Pie in the face event where we were able to raise over $300 towards our National Chapter. I hope you'll join us in our recruitment events so you can meet our Brothers and learn about how our Chapter could positively impact your life!