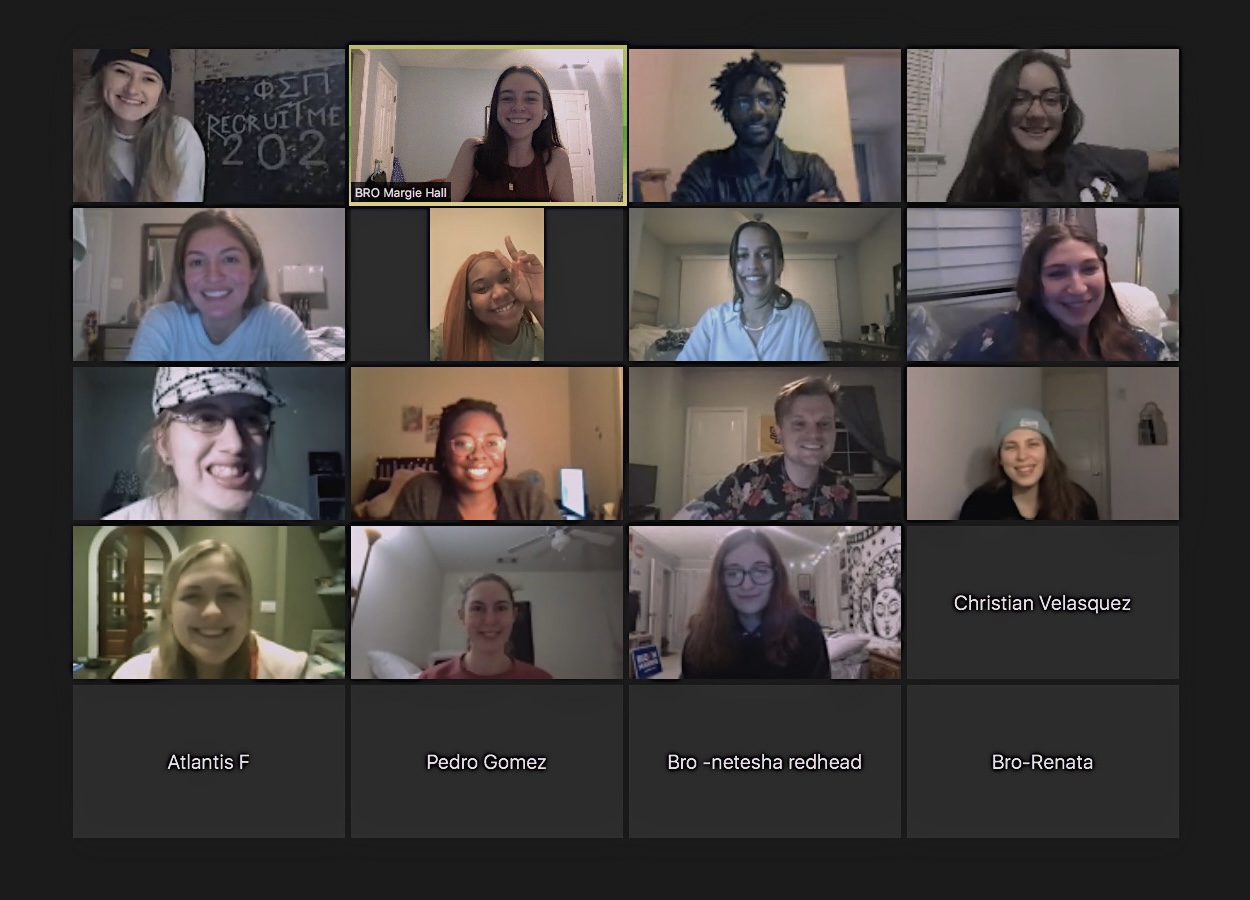 Phi Sigma Pi is recruiting achievers that are passionate about developing as leaders and improving humanity through scholarship, leadership and fellowship. Does that sound like you? You're invited to meet our Members and learn about the process of joining Phi Sigma Pi at one of our upcoming events
Nicole Young, Recruitment Advisor, nyoung34@students.kennesaw.edu
My name is Nicole and I am Phi Sigma Pi's Recruitment Advisor this year. I am currently a senior achieving a BA in Business Management, I am originally from North Carolina but grew up in GA, and I have a cat named Milo who I love with my whole heart. I joined PSP in 2019 and have enjoyed it and the members ever since I attended my first recruitment event. It's been a great way to spend free time in college while still allowing me to focus on school and graduating and also created a great foundation of networking.

My favorite event is retreat. It is an amazing way to get to know PSP, what we stand for, our tripod, and connect with the members through various activities, either in person or virtual. PSP as a whole would love for you to attend a couple events to see how positively this community can impact your college experience.