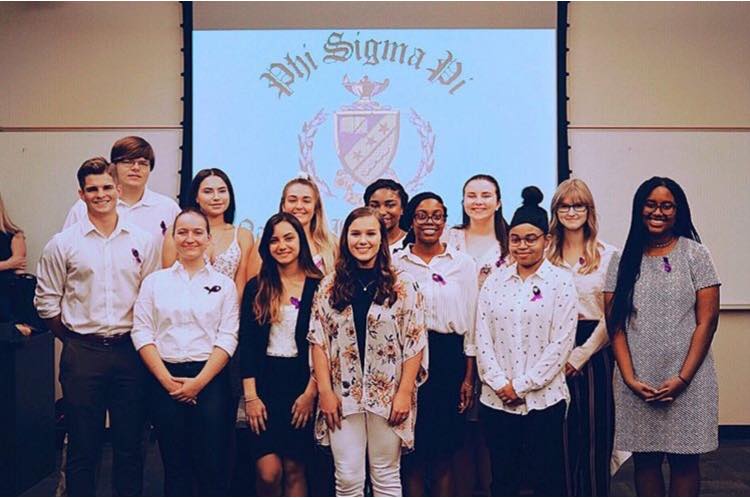 Phi Sigma Pi is recruiting achievers that are passionate about developing as leaders and improving humanity through scholarship, leadership and fellowship. Does that sound like you? You're invited to meet our Members and learn about the process of joining Phi Sigma Pi at one of our upcoming events!
Natalie Martin, Recruitment Advisor, rushadvisorksuepsilonnu@gmail.com
I am a biology major and chemistry minor about to enter my senior year at KSU.  I am from Marietta, GA and now currently live in Kennesaw. Phi Sigma Pi has given me live long friends and the courage to take on a leadership position! I have been able to help out my community with my friends and take on new adventures! My favorite Phi Sigma Pi event has to be our formal! I hope you will attend our upcoming events so that they can meet new people on campus and get more involved with their school! Also, to create live long friends with Members and get involved with activities they normally would not be involved in!