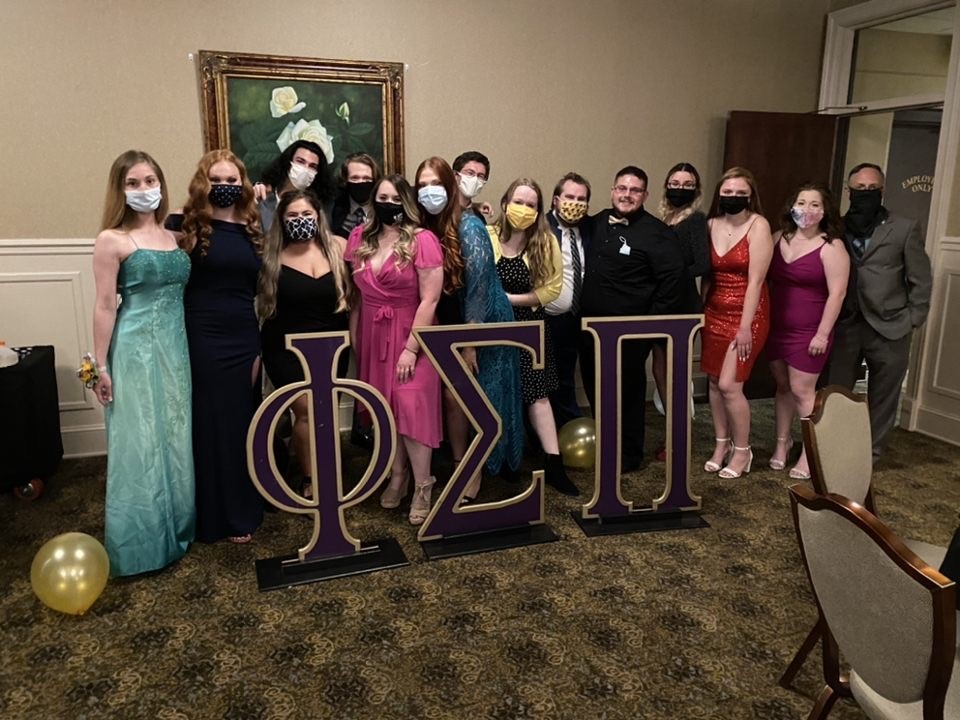 Phi Sigma Pi is recruiting achievers that are passionate about developing as leaders and improving humanity through scholarship, leadership and fellowship. Does that sound like you? You're invited to meet our Members and learn about the process of joining Phi Sigma Pi at one of our upcoming events!
Sophie Schibonski, Recruitment and Initiate Advisor, schibonski@etsu.edu
I'm a Senior Health Sciences Major, and I'm from Knoxville, TN. Phi Sigma Pi has given me a special home on campus. Joining Phi Sigma Pi is like joining a new family, and I always know my brothers will be there for me. My favorite Chapter event is Formal. It was really fun having everyone together in person after our many virtual events. I really enjoyed getting to spend the night talking with everyone and making life-long memories. I hope to see you at one of our upcoming events to meet the members of Phi Sigma Pi and learn how this organization can make a difference in your life!