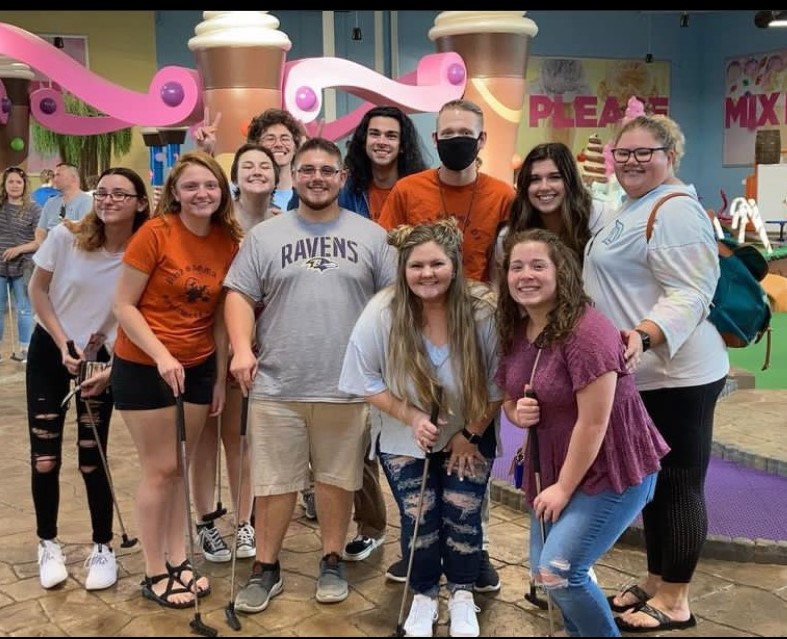 Phi Sigma Pi is recruiting achievers that are passionate about developing as leaders and improving humanity through scholarship, leadership and fellowship. Does that sound like you? You're invited to meet our Members and learn about the process of joining Phi Sigma Pi at one of our upcoming events!
Abbie Chase, Initiate Advisor, chasear@etsu.edu
Hello! I'm Abbie Chase, and I am from Chattanooga, Tennessee. I am a Biology major with plans on attending Veterinary school following my graduation in the spring of 2023. Phi Sigma Pi has given me opportunities to strengthen my leadership skills through taking offered leadership courses. I was also able to attend National Convention, which enabled me to utilize those skills on my own college campus. I have also made lifelong friends that have made me feel more welcome on campus. Phi Sigma Pi has grounded me and made me feel like ETSU is a home away from home. My favorite leadership event was when we attended a time management course on campus. I really connected with my fellow Members on a topic most college students often deal with. 

I hope that you will attend recruitment so they can also reap the benefits that I have received from joining. From making new, lasting friends, to exploring leadership positions available in our Chapter, Phi Sigma Pi has so much to offer and will continue to offer after you graduate. It is a great way to get more involved on campus and show your capabilities as a student and leader.