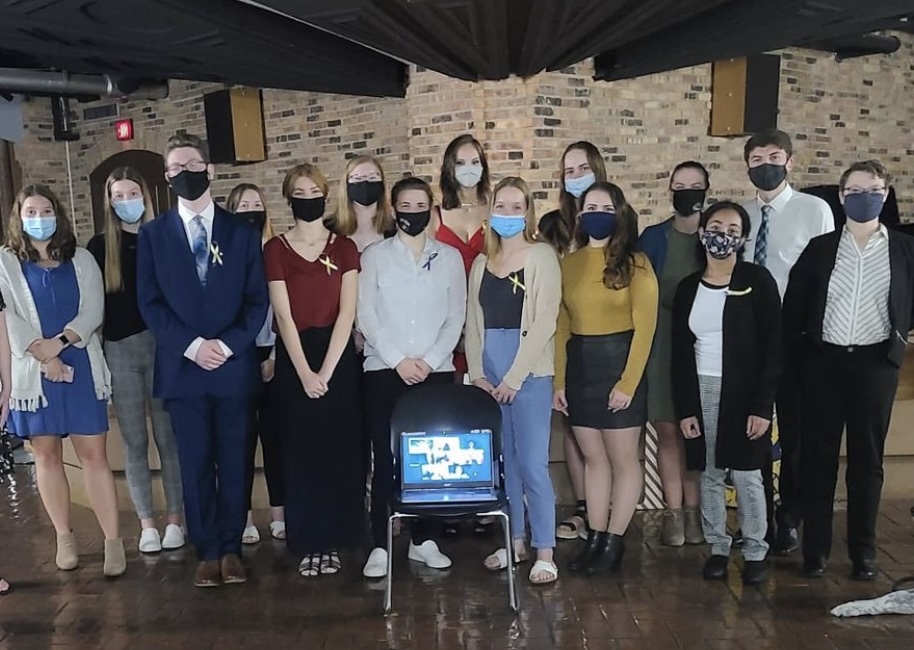 Phi Sigma Pi is recruiting achievers that are passionate about developing as leaders and improving humanity through scholarship, leadership and fellowship. Does that sound like you? You're invited to meet our Members and learn about the process of joining Phi Sigma Pi at one of our upcoming events!
 

Brett Bryden, Recruitment Advisor, bmbryden@eiu.edu
I am a Sophomore majoring in Human Services and minoring in Financial Literacy, and I am from Jerseyville, IL. Phi Sigma Pi has given me an outlet on campus to take on leadership positions and make a change in my community, as well as a place to get to know my peers and really just have some fun. My favorite Chapter event was adopting a family for the Holiday season and providing them with a Christmas full of cheer. The whole chapter and I found it really fulfilling. I hope to see you sign up for one of our upcoming events to learn more about how fulfilling Phi Sigma Pi is and all of the positive impacts it can have on your time in school and beyond!