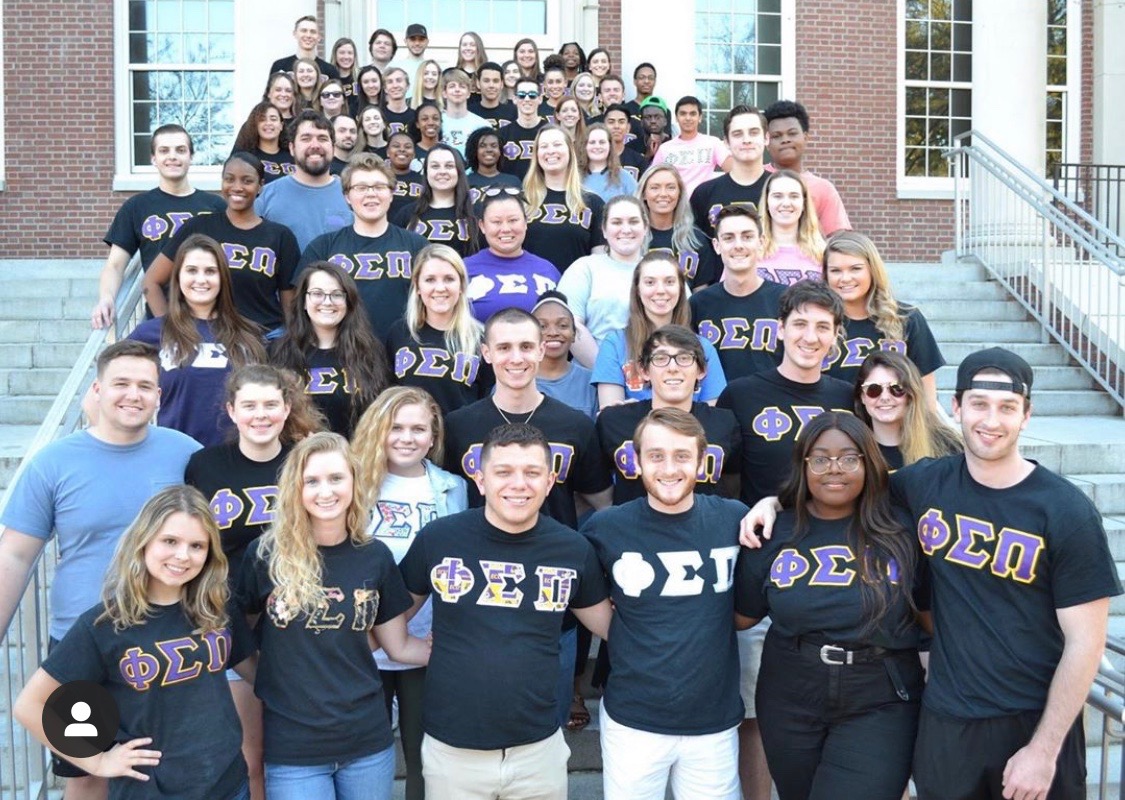 Phi Sigma Pi is recruiting achievers that are passionate about developing as leaders and improving humanity through scholarship, leadership and fellowship. Does that sound like you? You're invited to meet our Members and learn about the process of joining Phi Sigma Pi at one of our upcoming events!
Emily Edwards, Recruitment  Chair, rushpr.tau@gmail.com
I'm a Senior studying Exercise Physiology with a minor in Psychology. I'm from Wake Forest, NC. Phi Sigma Pi has really challenged me as an individual. I always felt welcomed and loved but also pushed to my limits. I've built some amazing friendships and can confidently say that some relationships with people will last a lifetime! I hope you'll come to our recruitment events because we have a lot to offer. Tau Chapter is a lot more than just something to put on your resume. It is a lifelong bond and something that you'll cherish for a lifetime. Come learn how we can positively impact your college career!