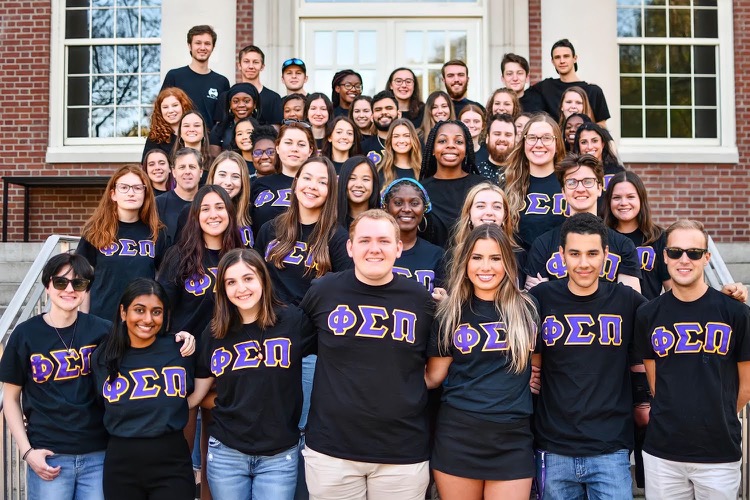 Phi Sigma Pi is recruiting achievers that are passionate about developing as leaders and improving humanity through scholarship, leadership and fellowship. Does that sound like you? You're invited to meet our Members and learn about the process of joining Phi Sigma Pi at one of our upcoming events
Ben Brammer, Recruitment Chair, rushpr.tau@gmail.com

My name is Ben Brammer, and I am from Charlotte, NC. I am a sophomore majoring in Fine Arts with a concentration in Film and Video Production. Phi Sigma Pi has given me opportunities to develop my skills both as a team member and a leader. My favorite event is our First Street Cleanup event. We pick up trash and help clean our environment and community. I hope that everyone will give Phi Sigma Pi a chance to see if it's right for you. It's important to be involved in organizations at your school, and Tau Chapter is a great way to stay active in your community and meet lots of people!